THIS! This article is absolutely brilliant!
With the new year just around the corner, our challenge for you this week is to read the article below.
This article very much defines what Radical Homestead is all about – what Corrie and I have been working towards and have been trying to emulate as best we can for years now.
We suggest that you read this thoughtfully and contemplate how you can start to do things this year that we should all be doing 'anyway'. So much of this article resonates deeply with us and we hope it inspires you too.
To help you on your journey, Radical Homestead publishes a weekly challenge as a blog post with ideas, recipes, helpful tips, and projects. We seek to empower you to take things into your own hands and do the things you should be doing 'anyway'. Education and awareness are key to resilience.
May the new year bring you joy, prosperity , and resilience.
Ron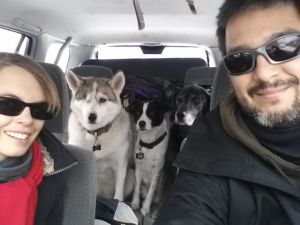 The Theory of Anyway

by

Sharon Astyk

, originally published by Energy Bulletin  | Jan 25, 2007

My friend Pat Meadows, a very, very smart woman, has a wonderful idea she calls "The Theory of Anyway." What it entails is this – she argues that 95% of what is needed to resolve the coming crises in energy depletion, or climate change, or most other global crises are the same sort of efforts. When in doubt about how to change, we should change our lives to reflect what we should be doing "Anyway." Living more simply, more frugally, using less, leaving reserves for others, reconnecting with our food and our community, these are things we should be doing because they are the right thing to do on many levels. That they also have the potential to save our lives is merely a side benefit (a big one, though).

This is, I think, a deeply powerful way of thinking because it is a deeply moral way of thinking – we would like to think of ourselves as moral people, but we tend to think of moral questions as the obvious ones "should I steal or pay?" "Should I hit or talk?" But the real and most essential moral questions of our lives are the questions we rarely ask of the things we do every day, "Should I eat this?" "Where should I live and how?" "What should I wear?" "How should I keep warm/cool?" We think of these questions as foregone conclusions – I should keep warm X way because that's the kind of furnace I have, or I should eat this because that's what's in the grocery store. Pat's Theory of Anyway turns this around, and points out that what we do, the way we live, must pass ethical muster first – we must always ask the question "Is this contributing to the repair of the world, or its destruction."

So if you told me that tomorrow, peak oil had been resolved, I'd still keep gardening, hanging my laundry, cutting back and trying to find a way to make do with less. Because even if we found enough oil to power our society for a thousand years, there would still be climate change, and it would be *wrong* of me to choose my own convenience over the security and safety of my children and other people's children. And if you told me tomorrow that we'd fixed climate change, that we could power our lives forever with renewables, I would still keep gardening and living frugally. Because our agriculture is premised on depleted soil and aquifers, and we're facing a future in which many people don't have enough food and water if we keep eating this way, and to allow that to happen would be a betrayal of what I believe is right. And if you told me that we'd fixed that problem too, that we were no longer depleting our aquifers and expanding the dead zone in the Gulf of Mexico, I'd still keep gardening and telling others to do the same, because our reliance on food from other nations, and our economy impoverishes and starves millions, even billions of poor people and creates massive economic inequities that do tremendous harm. And if you told me that globalization was over, and that we were going to create a just economic system, and we'd fixed all the other problems, and that I didn't have to worry anymore, would I then stop gardening?

No. Because the nurture of my piece of land would still be the right thing to do. Doing things with no more waste than is absolutely necessary would still be the right thing to do. The creation of a fertile, sustainable, lasting place of beauty would still be my right work in the world. I would still be a Jew, obligated by G-d to Tikkun Olam, to "the repair of the world." I would still be obligated to live in way that prevented wildlife from being run to extinction and poisons contaminating the earth. I would still be obligated to make the most of what I have and reduce my needs so they represent a fair share of what the earth has to offer. I would still be obligated to treat poor people as my siblings, and you do not live comfortably when your siblings suffer or have less. I am obligated to live rightly, in part because of what living rightly gives me – integrity, honor, joy, a better relationship with my diety of choice, peace.

There are people out there who are prepared to step forward and give up their cars, start growing their own food, stop consuming so much and stop burning fossil fuels…just as soon as peak oil, or climate change, or government rationing, or some external force makes them. But that, I believe is the wrong way to think about this. We can't wait for others to tell us, or the disaster to befall us. We have to do now, do today, do with all our hearts, the things we should have been doing "Anyway" all along.

Sharon