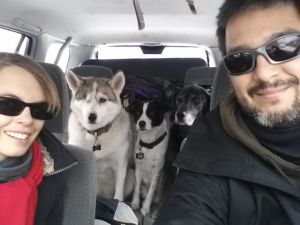 We'd love to hear from you! Please contact us if you would like to purchase honey or have any questions.
Have a special event you would like us to speak and/or exhibit at? Get in touch!
Email us at info@radicalhomestead.ca.
Where to Purchase Honey:
We do not have a retail store, but you can pick up honey from us at our home in the east end of Ottawa (North River Rd). We can also arrange a honey pick up downtown (Bank/Albert area) during the work week. We also deliver for large orders. Please email us to make arrangements.
In the summer months you can usually find us at the Just Food Farm Stand, corner of Innes and Pepin Court, every Sunday from 10 am-3 pm during summer and fall. You may also see us at a few festivals around town!
Our honey can also be purchased at these locations.