Where to buy
Prices at retailers may vary
Honey
Unpasteurized, absolutely delicious, all natural honey.
1 Kilo – $15
500g – $9
375g Honey Bears – $8.50
250g Small Hex Jars – $5
Bulk sales – pails (various sizes) – $75 for ~7 kg pail.
Large orders for special events and retail. Our small jars make a unique wedding or baby shower favours! We can fill large orders starting in July 2017.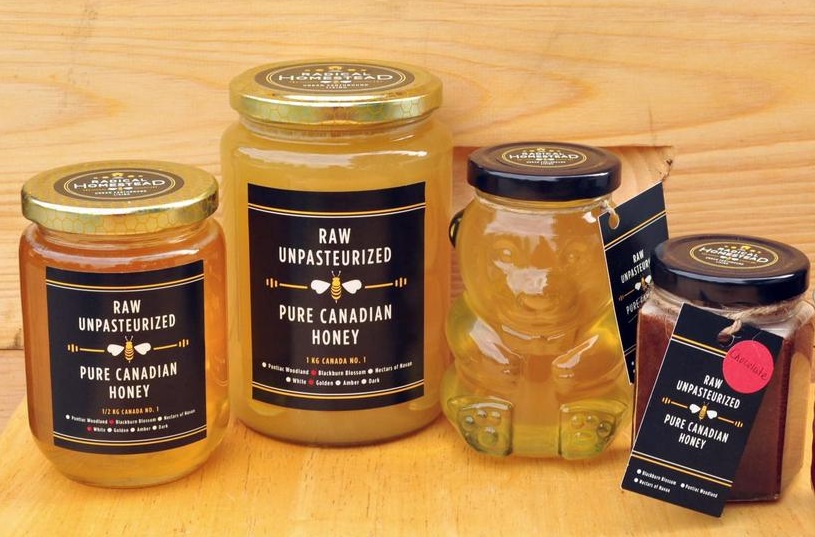 To avoid adding more plastic to our planet all of our products are sold in glass. Return your jars for a refill and receive $1 off (offer only valid for direct purchase).
Infused Honeys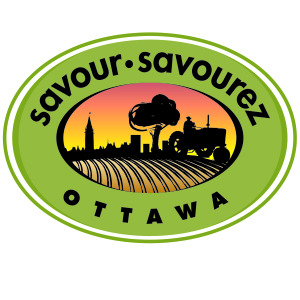 (Small Hex Jars – $7, Bears – $10)
Not available at this time.
About our Honey:
We currently keep about 35 bee hives. In addition to our natural beekeeping practices, we are very conservative with how much honey we take from the bees and our handling of them. Our bees forage off a huge variety of flowers and the honey flavours differ from each location and season.
Blackburn Blossom
Our largest bee yard right in the Ottawa Greenbelt. In partnership with local food resiliency organization Just Food, we keep Ottawa's most local bees at the Just Food Farm in Blackburn Hamlet. These bees forage on an abundance of wildflowers and flowering trees as well as the delicious organic veggies from our farm neighbours.
Predominant nectar: Wildflowers, Goldenrod.