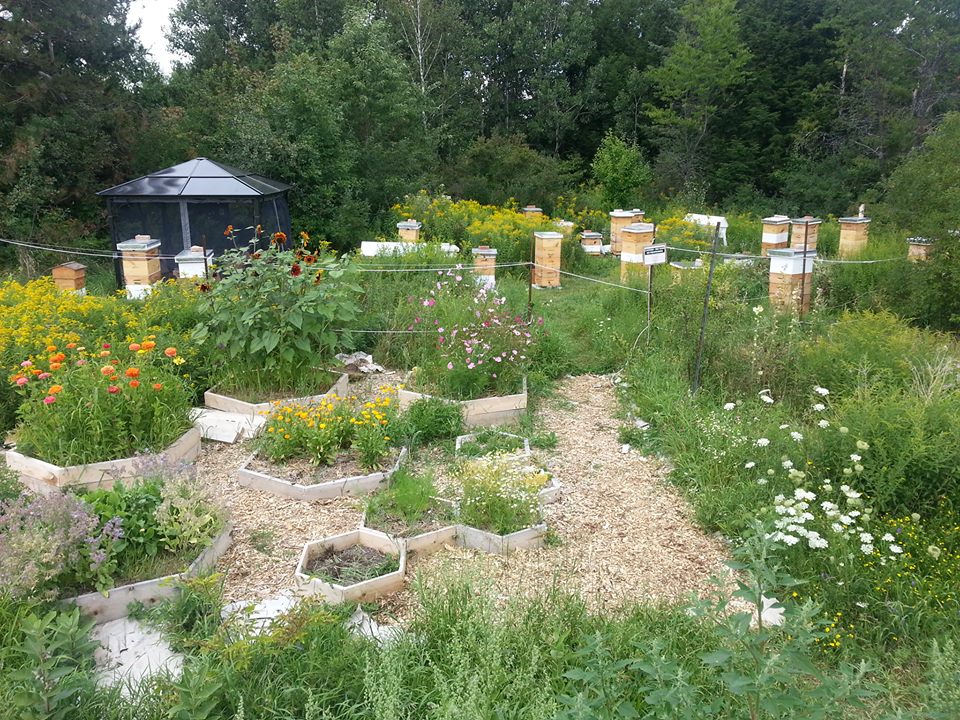 We currently keep about 25 bee hives and practice natural and organic (non-certified) beekeeping. We are very conservative with how much honey we take from the bees. We handle the bees with the honor and respect they deserve and only feed or treat for pests when absolutely necessary.
Our bees forage off a huge variety of flowers and the honey flavours differ seasonally.
Check out our products page to try some!
Blackburn Blossom
Our bee yard is located right in the Ottawa Greenbelt. In partnership with local food resiliency organization Just Food, we keep Ottawa's most local bees at the Just Food Farm in Blackburn Hamlet. These bees have an abundance of flowering trees and shrubs to forage from as well as the delicious organic veggies from our farm neighbours.
Meet the Bees
We love our bees and we love teaching people about bees and beekeeping! Throughout the summer, we offer public tours and workshops of the bee yard. Join us to learn the basics of beekeeping and even open up the hives to have an intimate introduction to the bees.
We offer a Introduction to Natural Beekeeping Program starting in Spring. Space is limited to 8-10 students per class. Contact us for more information.